Our business isn't about policies.
It's about people.
We're a small insurance agency in small town—but we do a very big job. Every day, we work to ensure your home, your property, and your livelihood are protected.
At Wilkinson Insurance we understand that behind every policy, there are people: Husbands and wives, brothers and sisters, friends and family. And they deserve our best effort. So every day, we strive to provide the highest level of customer service.
When you work with us, we think you'll find the perfect mix of experience, personal service, and small-town comfort.
Our Team
Cheryl Middendorf
Cheryl's roots in the community—and in insurance—run deep. She's owned and operated Wilkinson Insurance since 1997. Prior to that, she was employed here as an agent for nearly 25 years.
Cheryl's tireless work ethic pairs well her friendly personality. She understands that her clients are her neighbors, and she's proud to play a role in keeping them secure.
Whether she's insuring your home, your vehicles, or your farm, Cheryl will take the time to listen, understand, and create a plan that's right for you.
Cheryl has been a licensed property/casualty & life agent since 1974.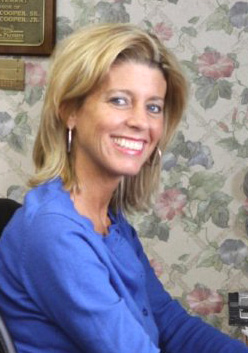 Charla Fout
Charla began working with us in 2000. From the beginning, she's been a perfect fit. Charla knows Hancock County—the people in it, too. She's lived here her entire life, so she appreciates genuine relationships and small-town living.
Ask Charla the most important part of her job, and she won't hesitate to tell you: it's customer service, hands down. That's why she's managed to develop friendships with so many of her clients.
Charla has been a licensed property/casualty agent since 2000.